ChromaLuxe Metal Prints Transform Hospital Rooms With Vibrant, Healing Imagery
Family-owned and operated Spirit Printing Services in National City, California, installed ChromaLuxe metal prints in Sharp Grossmont Hospital's maternity ward.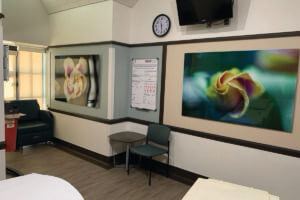 Owner Thomas Ackerman carefully chose the artwork, trusting ChromaLuxe metal prints for their durability, cleanability, and premium quality image reproduction.
Download our Customer Spotlight to read more about this project.