ChromaLuxe Prints Enhance Design and Architecture
Showcase your space with ChromaLuxe's high-definition sublimatable photo panels. The vibrant color, unmatched durability, and striking finishes make ChromaLuxe the top choice for enhancing the design and architecture of any space. ChromaLuxe panels add visual interest and modern refinement to art displays, commercial environments, corporate lobbies, restaurants, and many other environments.
The stunning color depth of ChromaLuxe prints comes from infusing the image directly into the specially coated surface of the panels through our dye sublimation process. The process delivers exceptional detail and show-stopping resolution for the color depth and modern aesthetic ChromaLuxe is known for.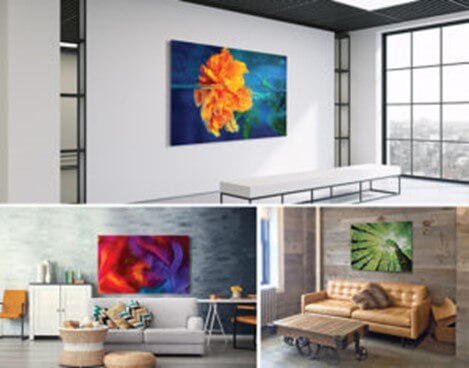 Do you want to promote ChromaLuxe products for your business? Email info@chromaluxe.com with a request and we will send you an editable version of our Architectural Spotlight brochure. You can simply add your company logo and url to the document and share the co-branded brochure with your customers and prospects.