Ruben Martinez is a photographer and licensed cosmetologist in Las Vegas, Nevada. He picked up his first camera in 2015 with the intention of showcasing his work in the hair industry and ended up launching a passion for storytelling through photography. During a travel adventure in 2018, he discovered, learned, and fell in love with long exposure photography, which eventually led him to his current practice of light painting.
Light painting is a photographic technique in which a photographer uses long exposure photography to capture the movement of light, often manipulating the light source as if using it to draw or paint. After a move, Martinez wanted to create some abstract art for his new living space but didn't want to deal with the mess of painting. He played around with abstract light painting and eventually combined it with portraiture, leading to what he described as a personal, creative breakthrough.
While searching for the best way to display this new art form he came across Max Art Productions, a printing studio serving the Las Vegas area that works extensively with ChromaLuxe metal prints. This discovery ended up being a game-changer for Martinez.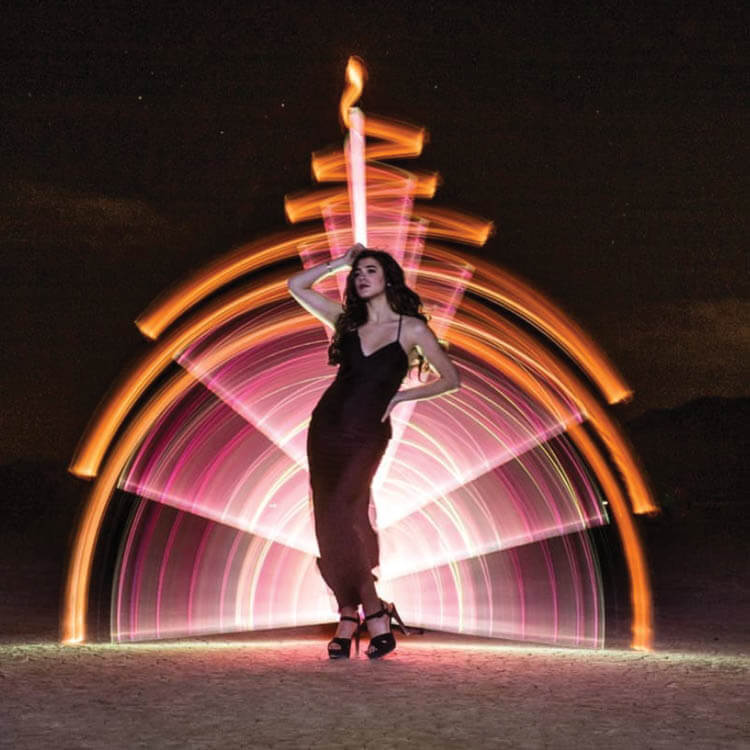 Martinez said colors pop and light radiates off of ChromaLuxe better than any other medium he has tried, helping him truly bring his ideas to life. After having these samples made, he soon began printing all of his work on ChromaLuxe and selling his art at different events. The connections he made as a vendor led him to more opportunities, including being asked to contribute works for the art collection within Allegiant Stadium, home of the NFL's Las Vegas Raiders.
Martinez Dazzles Clients With Passion for Photography
"There's no comparison whatsoever. ChromaLuxe is my go to as it amplifies the stories I aim to tell through the art of light painting and creative photography. Get on board for that 'wow' factor!"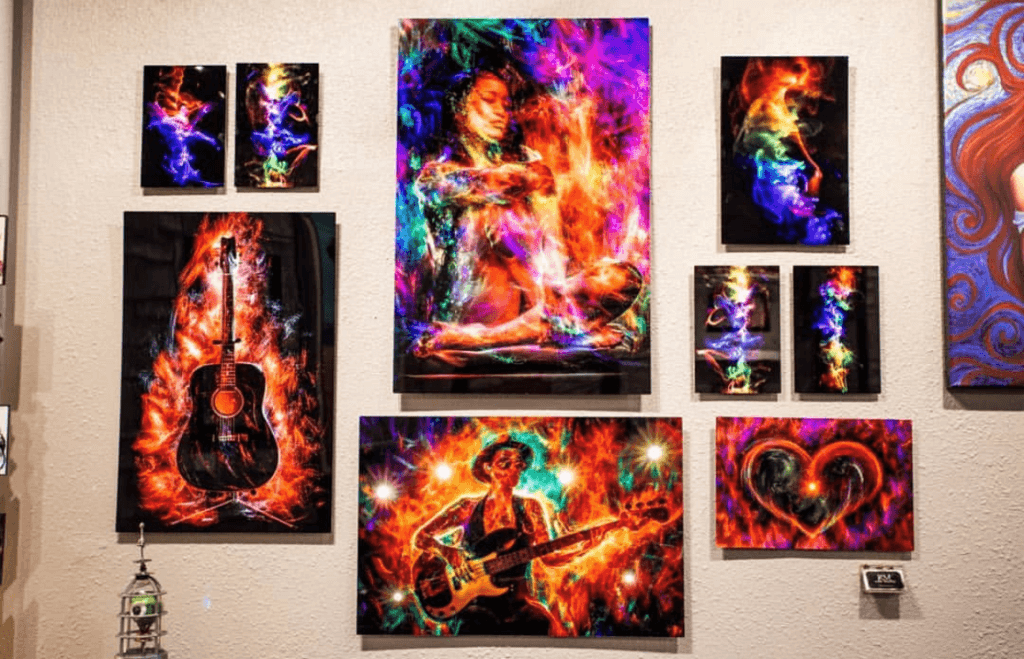 ---