ChromaLuxe Wood Prints
We offer a traditional wood print medium that allows the natural grain to show through for a distinctive look and feel or a white coating that lets colors truly pop and delight. Stay true to your vision with ChromaLuxe wood prints.
Wood Prints
Experience the same high-definition image reproduction you've come to expect from our metal prints in a more traditional substrate alternative. ChromaLuxe wood prints are equally suited to both residential and commercial environments thanks to their elegant look and timeless feel.
Available from 4″x4″/100x100mm up to full sheets of 4'x8'/1200x1400mm and every size in between.
Available with a white base coating that provides a traditional but vibrant look.
Available in .625″/15,88mm
Natural Wood Prints (Maple)
Craft a superbly presented photographic print thanks to our Natural Wood substrate, which adds a natural texture and warmth to every fine art photograph or visual art piece. With natural finished edges and organic wood grain, Natural Wood Prints are the ideal addition to any display.
Available from 4″x4″/100x100mm up to full sheets of 4'x8'/1200x2400mm and every size in between.
Available with a clear coating that allows the natural wood grain to show through the image.
Available in .625″/15,88mm
Wall Tiles
The perfect upgrade to any interior space, ChromaLuxe Wall Tiles allow you to create creative photo arrangements without damaging walls. Beautifully finished gloss white wood tiles provide an exceptional image, while the repositionable mounting blocks allow you to display, rearrange and add photos as you choose.
8″x8″/203,2×203,2mm – Square
8″x9.2″/203,2×233,7mm – Hexagon
8″x6″/203,2×152,4mm – Rectangle
Available with a white base coating that provides a traditional but vibrant look.
Desktop Panels
Display your favorite images in a surprising way with an array of desktop panel options, available in an array of sizes and shapes to complement your design aesthetic. Featuring our gloss white finish, these single and double panels are perfect for showcasing family portraits or a fine art series.
Gloss White
Semi-Gloss White
5″x7″/127×177,8mm
″6″x6″/152,4×152,4mm
″8″x10″/203,2x254mm
″10″x10″/254x254mm
Available with a white base coating that provides a traditional but vibrant look.
Creative Borders
Express your creativity with non-traditional photo panel shapes, available in unique shapes and sizes. Creative border desktop panels can be easily displayed on a shelf, desk, or table featuring a black edge and black backing.
Gloss White
Semi-gloss White

Available with a white base coating that provides a traditional but vibrant look.
Coating Options
Achieve the ideal look and feel in your ChromaLuxe photographic product by selecting from our range of luxurious coatings and finishes.
Gloss White
Experience vibrancy and depth of color with our Gloss White finish. Colors pop and details come to life with the white base and thick high gloss coating. This is an excellent finish for any subject, including landscapes, nature, action photos, water scenes and more.
Semi-Gloss White
Intense color, crisp detail and reduced glare make our Semi-Gloss finish an exceptional choice. With a gloss level between the Gloss and Matte, Semi-Gloss provides you with the best of both worlds. Perfect for portraits or works of art displayed where glare is a concern.
Textured White
The unique ChromaLuxe textured finish reduces the appearance of fingerprints, glare and scratches making it a perfect fit for high traffic areas. The textured surface provides an alternative look and feel along with the durability and features that are synonymous with the ChromaLuxe name.
Matte Clear (Maple Only)
Avoiding reflection and bringing out the beauty of images with a natural wood base is exactly what the Matte Clear finish does. Display fine art or landscape images under direct light and watch images come to life.
Features of ChromaLuxe Wood Prints
Craft a unique photographic print with the exceptional quality and features you expect from ChromaLuxe.
With ChromaLuxe wood prints, the beauty of the grain appears through lighter areas of your image, giving the image an organic look and feel.
Our high-performance substrates and coatings deliver a scratch-resistant, chemical-resistant photographic product that can be easily cleaned daily.
Thanks to natural finished edges, our wood prints are ready to display as is – no framing required.
ChromaLuxe photographic panels are easy to mount in both interior and outdoor environments and do not require additional framing before hanging.
ChromaLuxe substrates are sourced and manufactured in the USA.
Invest in ChromaLuxe coatings and substrates with confidence thanks an industry-leading guarantee.
Display Options
Present your ChromaLuxe photographic products in a variety of exciting and creative ways to complement your unique aesthetic.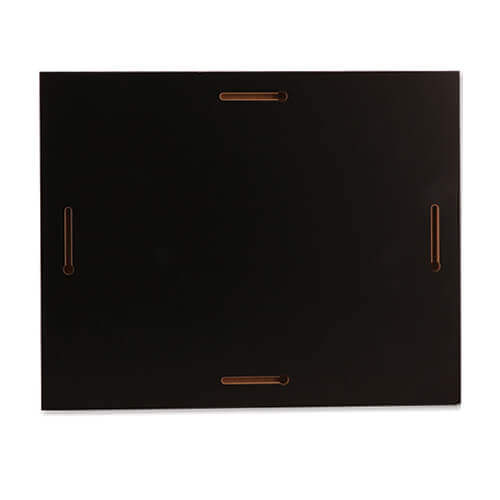 Keyhole
ChromaLuxe wood prints are ready to hang with a keyhole pre-drilled in every wall panel.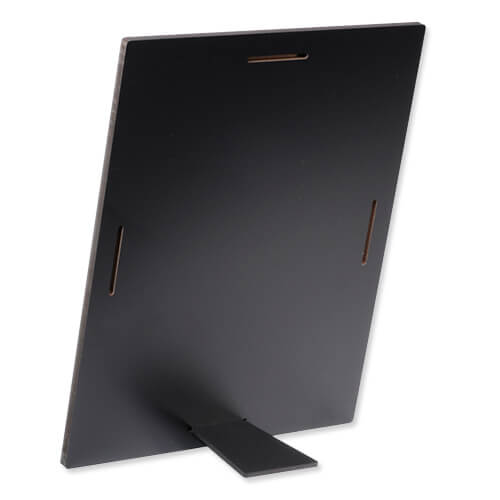 Easels
Present your ChromaLuxe photographic print on a desk, shelf, or table thanks to a sleek easel, available in either brushed silver or hardboard and in a variety of sizes for every application.



"ChromaLuxe has allowed me to offer amazing finished products that are lightweight, durable and vibrant, all without the need for expensive custom framing. It has allowed me to offer large limited-edition prints at affordable prices to more people, all around the world."
Aaron Reed
Nature Photographer
"ChromaLuxe has a luminescence I find extraordinary. It's robust and contemporary. I like the fact that you're not looking through a reflective surface, like you would with glass or acrylic. You can get into the image in a way you never could before. The combination of high-end digital cameras and ChromaLuxe is the perfect marriage."
Feo Pitcairn
Photographer
"One of the things I like about Chromaluxe, aside from the quality is the permanence of it. The Chromaluxe will be available not just to me but for other people after I'm gone."
Jay Maisel
Photographer
Gallery of Wood Prints
Craft your vision and ignite your imagination as you enjoy our gallery of delightful wood prints in a variety of sizes, displays, textures, and coatings.
Get Inspired