The Art of Nature: CJ Kale's Stunning Metal Prints Capture the Beauty of the Hawaiian Islands
Deemed a "daredevil photographer", CJ Kale is a landscape travel photographer from the Big Island of Hawaii. Snapping images since his early life on the water, his photos have graced the cover of National Geographic Magazine and hung in the Smithsonian. Kale specializes in landscape photography, including the beautiful landscapes of Hawaii, active volcanos, and sea life. We met Kale to learn about his artistic journey, his business, and his experience printing on ChromaLuxe.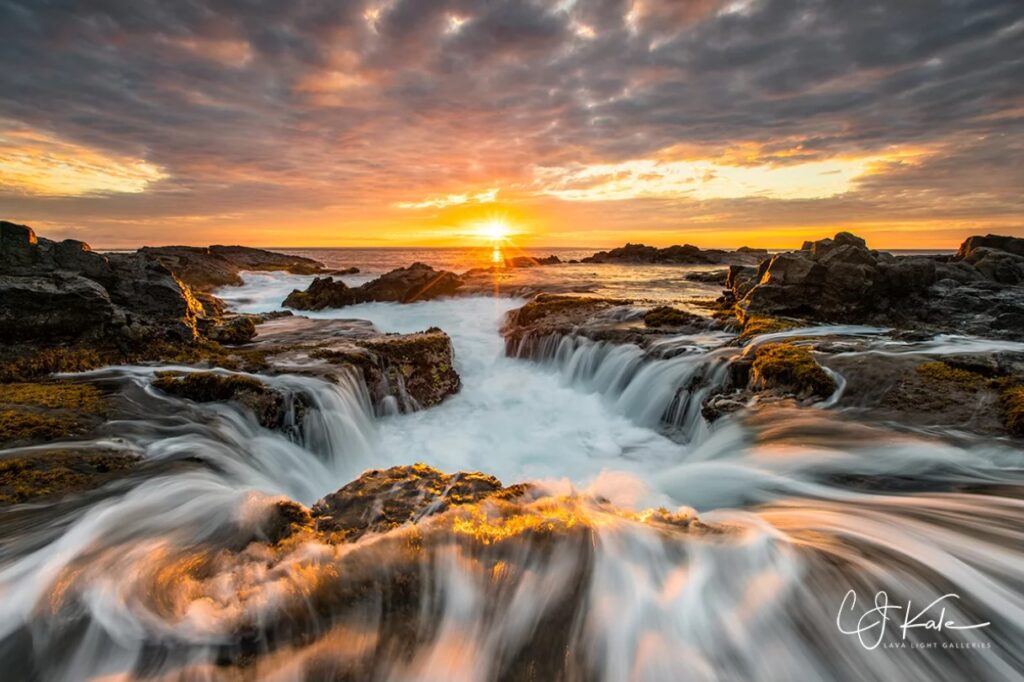 ChromaLuxe: Tell us how you got started with photography.
Kale: Both my mom and grandfather were professional photographers. My grandfather shot products and architecture, while my mom photographed people. I didn't want anybody to get hurt, so I settled on shooting landscapes and nature. So, between the family, we pretty much cover the gamut.
I got my first camera when I was five years old. It was a little Olympus Pen. Of course, everything was garbage but it was great for learning and I kind of grew up with it. When I was a rescue swimmer with the Navy, I got to travel all over the world. After that I worked on boats, which made it possible to get out and photograph things in the water. I've been photographing the Kilauea volcano and others in the area for more than 25 years. It's something I absolutely love to do.
ChromaLuxe: When did you learn about ChromaLuxe? What was your first reaction?
Kale: When Bay Photo Lab started offering ChromaLuxe I tried a few, and I was really, really happy with it. Here in Hawaii, we have a very humid environment so that was an important aspect of what medium I wanted to print on. My running joke with everybody is that with ChromaLuxe, you can go snorkeling with it, wipe it off, throw it back up on the wall, and continue your day.
ChromaLuxe: What are the features about ChromaLuxe that make them preferable over other mediums?
Kale: What matters to me most is the longevity. When people come to Hawaii and buy photographic art, they're buying a memory, and I want that memory to last, well, well into their old age. I don't want it to be something that they buy, it fades and then winds up thrown out or collecting dust.
With ChromaLuxe, the end result is extremely sharp and looks beautiful. The thing that I really like is the way it plays with the light. When you show someone an image of a Hawaiian sunset on a ChromaLuxe print, and then you change the light, it looks like the sun is absolutely setting at that moment. It feels like they're watching another Hawaiian sunset, and I just tell everybody, look, you can bring your Hawaiian sun sunset home! I love it and so do my buyers. When you're looking at a volcano, it's emanating its own light. Well, the same thing with ChromaLuxe. It's feels like it's emanating its own light. It feels like it's backlit.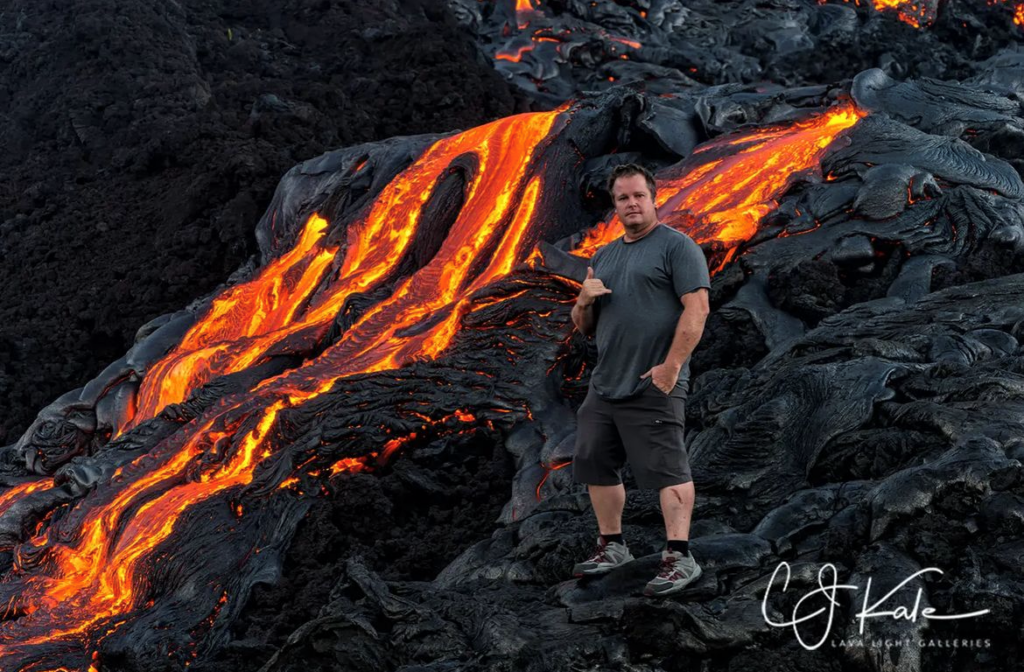 ChromaLuxe: How does ChromaLuxe compare to other print mediums?
Kale: In my gallery I strictly use ChromaLuxe. Occasionally, I have people that will come who want canvas, and I'll do them, but I normally do them via protest. To me, I spend a lot of money on high quality lenses and gear in order to get extremely sharp images. To have them printed on something that softens my work kind of irritates me.
ChromaLuxe: Talk about your success selling metal prints, what has it done for your business?
About 22 years ago I went from selling my prints from a little book that I would show people on a boat that I was working on, to a 50-square-foot kiosk that I would open in the evenings after I got off the boat. I would just hope I made enough money to pay rent. Later, I opened a 300-square-foot gallery on Alii Drive, which was just a little cubbyhole gallery and I had that for years. While we were there, I started selling metal prints and things started ramping up.
During that time, I got a lot of press. My buddy Nick and I are known for swimming with the volcano. We're the only photographic artists in the world who have ever successfully photographed lava down the barrel of a wave. You do something stupid, like you jump in the water with a volcano, or you stand in salt water with lightning striking around you and they'll put you on tv. I've been on the Today Show, Good Morning America, and every newspaper from here to China, literally just doing dumb stuff.
Luckily, I was doing that dumb stuff right as I was selling ChromaLuxe prints, so I had a really strong medium to sell my work on. To have it be archival and have it be easy and less expensive than producing other mediums works great for me and my buyers.
ChromaLuxe: What would you say to customers or fellow artists who aren't familiar with ChromaLuxe?
Kale: I would say give it a try because you're going to be impressed. It's really an amazing product. It produces very well and looks very good. The longevity and durability of ChromaLuxe is incredible.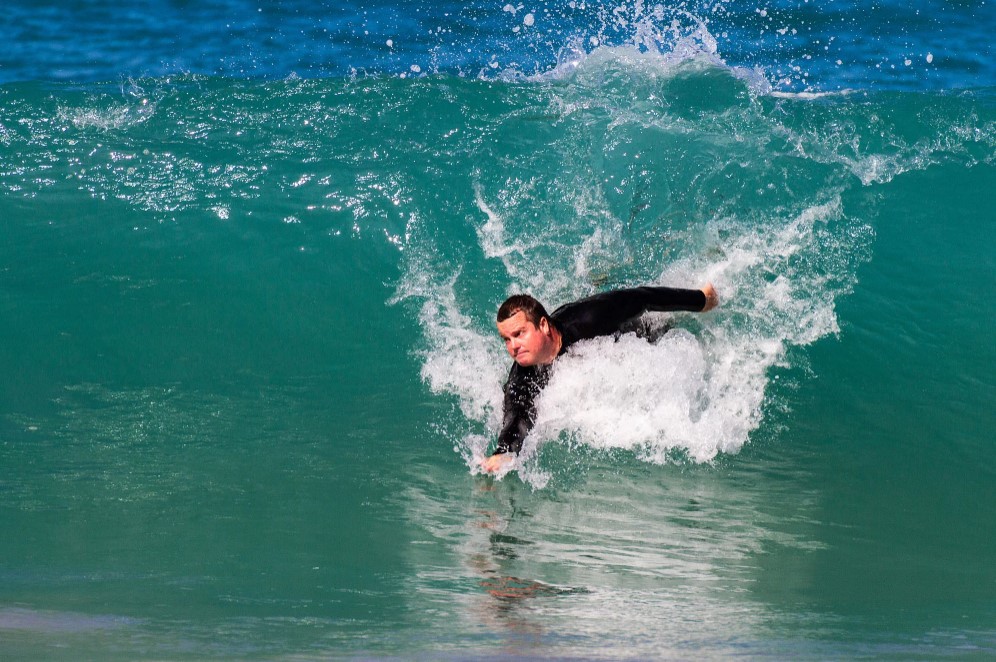 Explore More Posts
Behind the Lens: Matt Payne's Experience with ChromaLuxe Metal Prints

Grow Up, the Exhibition That Explores the Human Interaction With Plants
ChromaLuxe at the 2022 Montier International Photo Festival

Jay Blakesberg Presents RetroBlakesberg