Portrait Photography Pushes Boundaries
Kamia McWilliams is a self-taught portrait photographer. Her love of photography began as a child growing up in southwest Georgia. She still remembers her first camera bought for her by her uncle when she was just 14 years old. This camera would set the stage for her love story with photography and the foundation for her business, Kamia Portraits, which she started in 2016.
Being self-taught is never easy, but her long-held passion and drive propelled her career forward.
Over the years, she has carved out her signature style. Just scrolling through her portfolio, you can see her bold creativity at play. From fierce women to newlyweds in love, she captures memorable portraits glowing with personality. One thing is for sure, McWilliams is unafraid to be herself and push the boundaries of photography.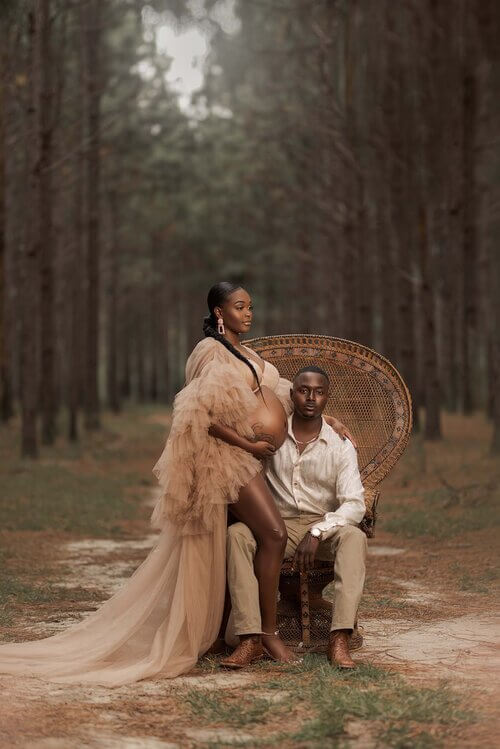 Her work printed on ChromaLuxe is a match made in heaven. When she first saw her work on a metal print, she was "simply amazed." She shared an emotional moment with her client, who was an expecting mother.
"I received three of them in different sizes from a maternity session that I had done, and I cried … my client cried. I'm a country girl, so down south, we're used to seeing canvas in commercial properties, and inside of homes. It's just regular print paper inside of a picture frame, so these were art pieces we had never experienced or seen before. It was breathtaking."
ChromaLuxe vs. Other Print Mediums
We also asked her why she preferred ChromaLuxe to other print mediums, specifically what features she liked most. And she gave us a list of reasons.
"Compared to other mediums, it's pure metal. [Another] major reason I prefer metal art is because of the installation system that is on the back. The gloss finish is amazing! My favorite metal print is the textured one, which I haven't discovered anywhere else."
One of the reasons she's stuck with ChromaLuxe is because of its durability. With the dual coating and quality aluminum, these panels can take a beating and come out looking good.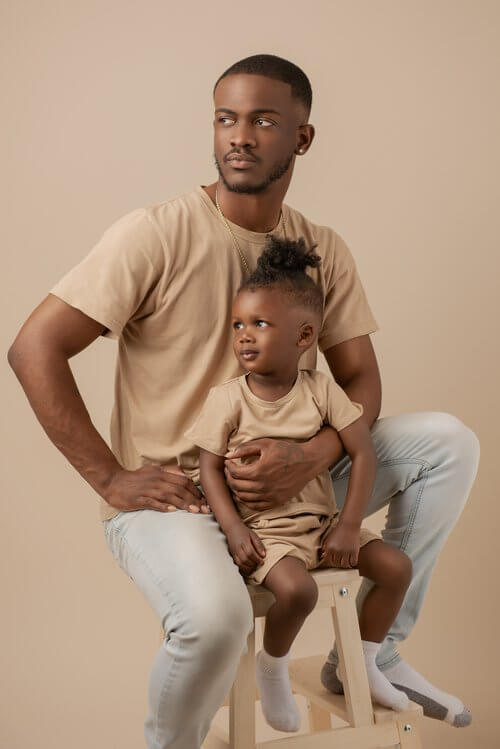 "I'm not saying, get a metal print and go throw it on the ground. But I had one of my metal art pieces fall off the wall, a 16" x 20", and it didn't bend or anything. So once that happened, I knew I wasn't going to try any other mediums."
When printing her photos, her print lab of choice is Bay Photo Lab. From shipping to customer service, she said they are simply "amazing."
Bay Photo Lab Helps Photos Shine
"I love Bay Photo! Absolutely love them. They're more than just a printing company. They familiarize themselves with their photographers. Bay Photo is the vendor that I recommend to all of my mentee photographers." McWilliams said one of her greatest achievements was having her photography showcased in the 2021 Imaging USA Show with Bay Photo Lab.
"I had so many African American Women Photographers reach out to me from all over regarding this. It made me very proud to know that so many photographers could see art pieces with my art on them. It really made my entire year."
We asked her what she would say to those who haven't yet experienced ChromaLuxe.
"The only thing I would say to my clients who aren't familiar with ChromaLuxe is that if you want high-quality art for your home, especially high-quality metal prints with easy and seamless installation and care ChromaLuxe is the way to go. For artists, there's nothing like seeing your art printed on a metal print. You have to get it done at least once."
---