Transform Hospital Rooms With Vibrant, Healing Imagery
Generations of printing experience have shaped Spirit Printing Services into the thriving business it is today. After years of gaining valuable military experience in printing top-secret documents and maps during World War II, Martin Joyce began his post-military career in 1963 as a publisher for Stanford University in Palo Alto, California. His career and pride in his work inspired his family, and daughter Barbara Ackerman founded Spirit Printing Services in 1983.
Spirit began and still operates as a business-to-business commercial printer, recently expanding into fine art and photography fulfillment via SPS Art and Photo (spsartandphoto.com).  Owner Thomas Ackerman says his business keeps up with trends in the ever-evolving print industry, which is why they began offering ChromaLuxe Metal Prints a few years ago.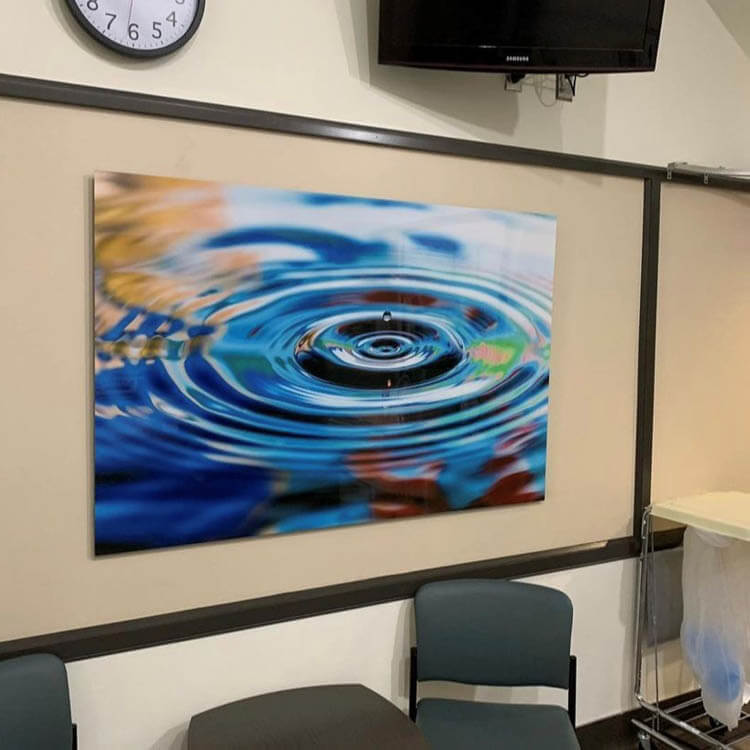 "It is fast becoming a very popular media to produce art and especially photos on – it's the color that really makes the difference. Right now, there just isn't a product that, when done correctly, makes the color pop as much as ChromaLuxe."
ChromaLuxe Transforms Hospital Rooms
"People are starting to find out how awesome this project is for hospitals. It's easy to clean and very durable. And the color brightens any room," said Ackerman. "We installed the prints as the rooms were finished, and it was hard because as soon as the rooms were completed, maternity patients would immediately occupy them. We got in, installed, and got right back out!"
Ackerman chose ChromaLuxe Metal Prints because of their ability to transform hospital rooms with color and vibrant details, promoting peace, healing, and well-being. Growth for SPS continues with their knowledge and expertise in producing and selling ChromaLuxe products. Ackerman has plenty of projects upcoming, including photography shows and commercial installations, some with custom fabricated ChromaLuxe Metal Prints.
You can learn more about Ackerman and Spirit Printing Services here.