Why Hospitals Choose ChromaLuxe
Cleanability is central to a safety-first mindset when decorating commercial spaces including hospitals, hotels, restaurants, and other public spaces. Choosing wall décor for its cleanability in addition to its vibrancy and durability can be a proactive action to help eliminate the spread of germs in addition to providing decorative artwork in public spaces.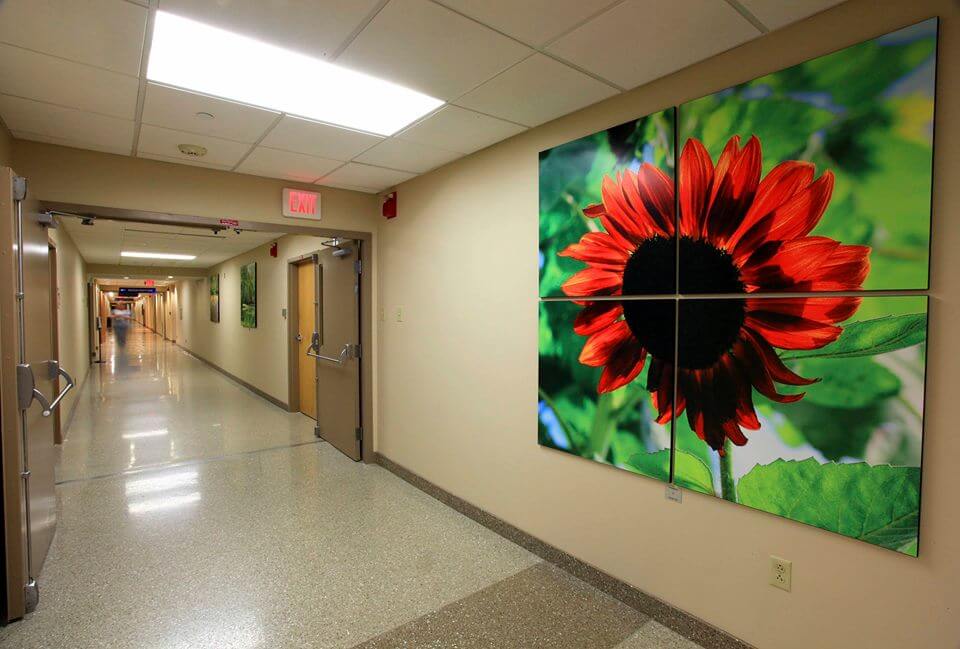 ChromaLuxe products win over other print substrates for these top three reasons:
ChromaLuxe products have a unique dye-sublimation coating that contains no open pores and is resistant to chemicals, bacteria, liquids, and pathogens, so the surface doesn't trap contaminants. This means germs won't stay on the surface. 

Cleaning and disinfecting ChromaLuxe prints is as simple as using any commercial glass cleaner with a clean, lint-free cloth. You don't have to change cleaners or cleaning material as you go through the building. 

Disinfectants can be sprayed on ChromaLuxe surfaces without damaging them or fading the colors, making them easier for customers to clean and maintain over time. Prints that last longer make the finance team happier to reduce replacement costs.  
Vibrant images plus an easy-to-clean substrate make ChromaLuxe the premium choice for hospitals and healthcare facilities.